Kuala Lumpur, 11 May 2023 – Mr. Tommy Lim, the esteemed CEO of ICT Zone, took the stage at the highly anticipated SME Growth Summit 2023 hosted by MalaysiaKini and Kakitangan.com, delivering an enthralling panel session that left attendees inspired and motivated. The event, held at Avante Hotel, Petaling Jaya on 9-10 May 2023, aimed to empower small and medium-sized enterprises (SMEs) by providing valuable insights into achieving remarkable valuation growth.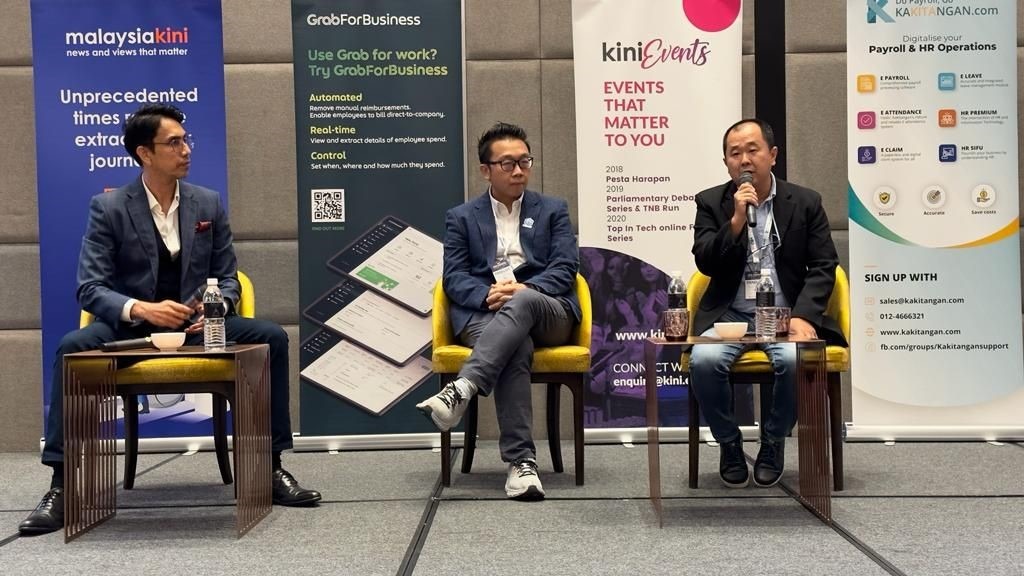 During the panel session titled "From 0 to 100 Million Valuation", Mr. Tommy Lim shared his inspiring journey of building ICT Zone from scratch. He recounted his humble beginnings, the challenges he faced, and the significant strides he made, advancing from the LEAP market to the esteemed ACE market. Mr. Lim highlighted the importance of perseverance, strategic thinking, and outpacing competitors for sustainable business growth in today's dynamic landscape. His invaluable insights captivated the audience, shedding light on the essence of success. As the SME Growth Summit 2023 panel discussion concluded, Mr. Tommy Lim's impactful session left attendees inspired and equipped with the tools to drive their businesses forward.
During the event, ICT Zone's booth introduced EzRental – Malaysia's largest short- and long-term IT device rental provider. EzRental offers various refurbished IT technology that caters to your business needs, including computers, laptops, projectors, and printers that have undergone comprehensive quality control testing to ensure they are as reliable and efficient as their brand-new counterparts.
EzRental – Malaysia's largest IT Device Rental Provider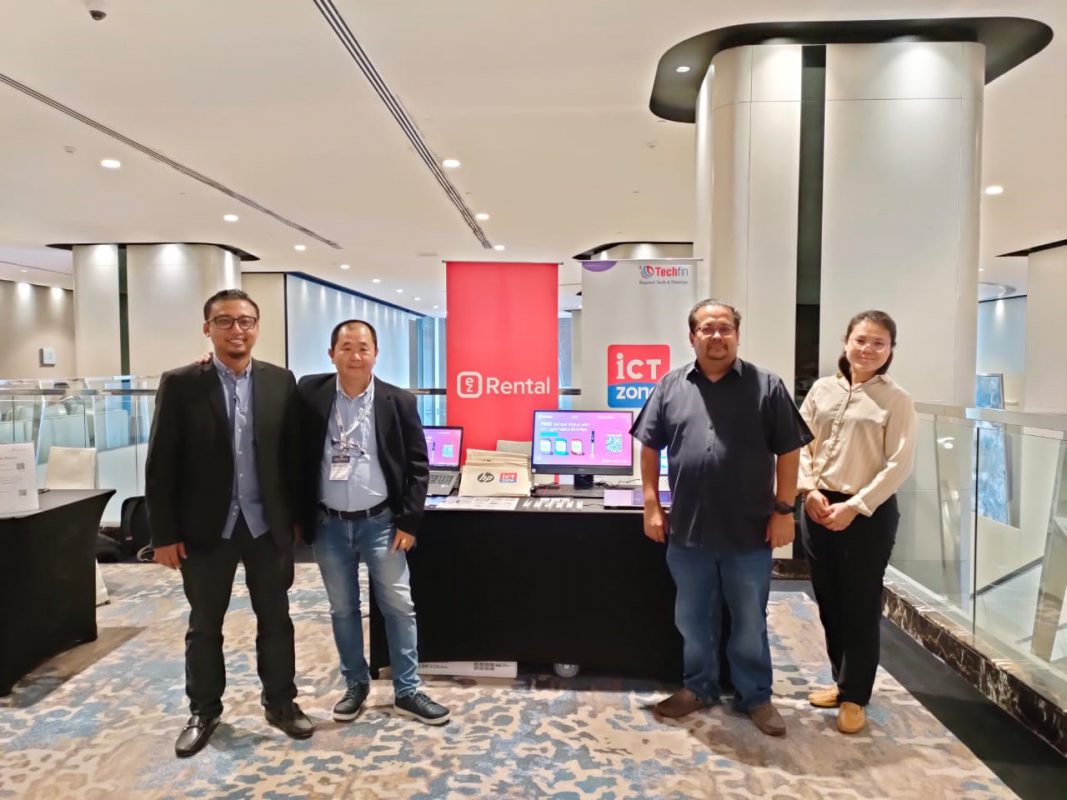 EzRental,  offers cost-effective IT solutions for businesses. Choose from a wide range of refurbished computers, laptops, projectors, and printers that undergo comprehensive quality control testing. With rental rates as low as RM15 per month, businesses can stay ahead without the burden of capital investment. Take advantage of the Business-to-Business Super Deals promotion in May 2023, and receive an additional 15% discount for the first 20 customers (terms & conditions apply). Rent hassle-free with EzRental, backed by expert advice and reliable devices tailored to your needs.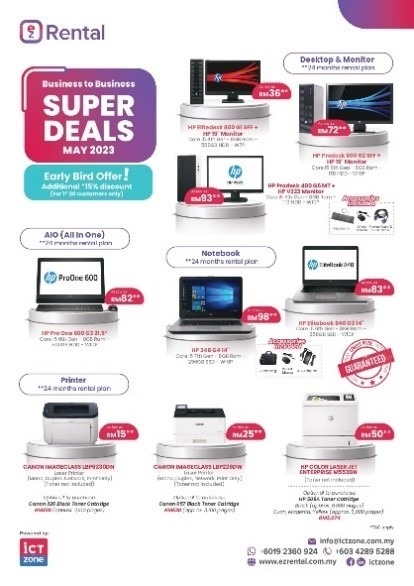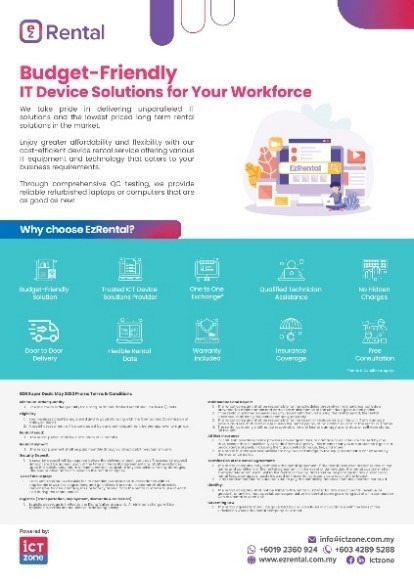 To learn more visit:
ICT Zone: https://ictzone.asia/
EzRental: https://www.ezrental.com.my/